Namaskar!
We're so excited to have you in the community.
At HERDIVINEYOGA we invite you to let go of judgment and explore this spiritual practice as you truly are.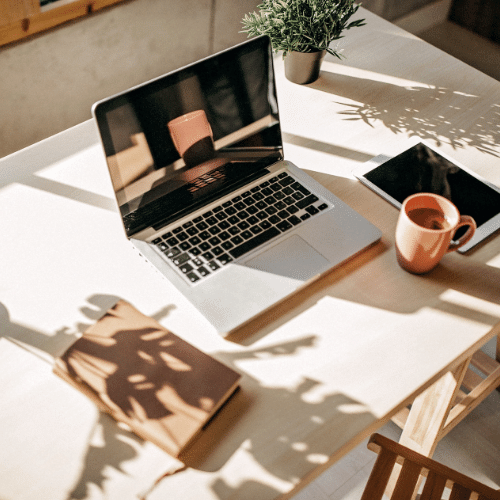 A 90 min session to learn how you can create a prosperity mindset & experience true wealth. Using Danni's proven DREAM method for reimagining your lifestyle, and creating peace, happiness and balance in 7 dimensions of your life. Danni Thompson is a FINRA licensed Wealth Advisor by trade with 15 years financial experience, and a certified wellness coach.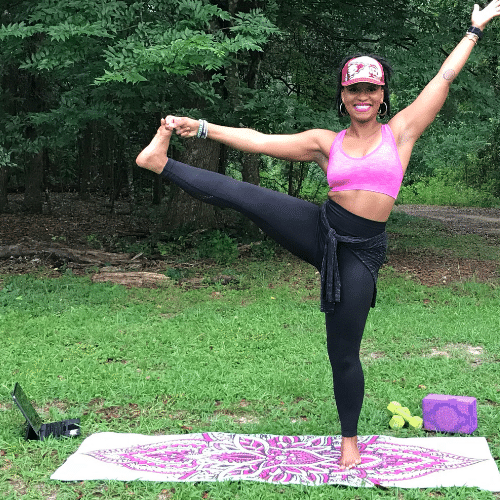 Experience a customized 1-on-1 wellness program, giving your full mind and body a mindful holistic workout. Stress Relief, Improved Mobility/Flexibility, + Tone and Tighten those special areas. We offer small group special rates For larger events please contact [email protected] for special event pricing.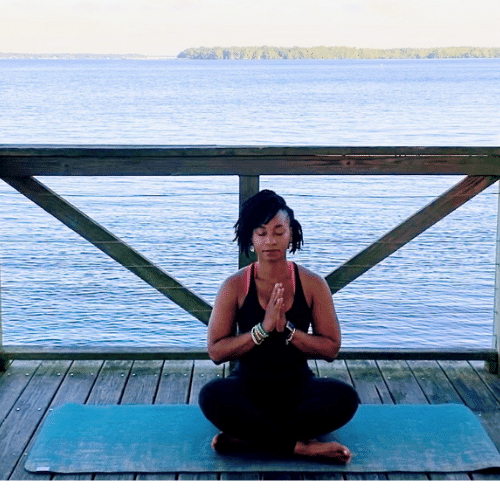 Mindful Meditation
Workshops
A 30 min stress less session. You will be guided on how to meditate to relieve anxiety & stress so that you can experience more peace, less self doubt and improved focus. Get ready to let go of what no longer serves you and recharge with vital, nourishing energy. + 10 minute Q/A at the end of Your session.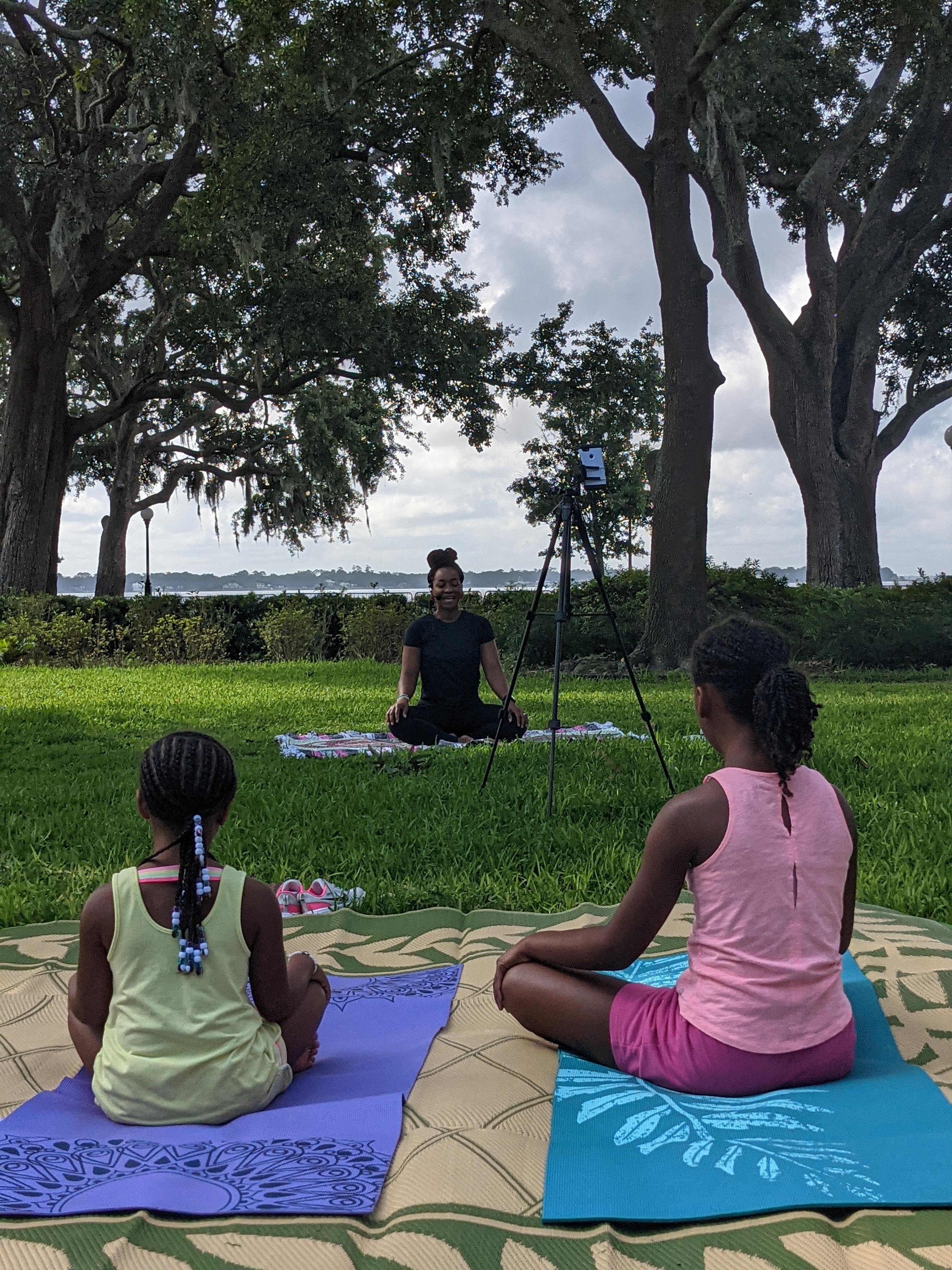 Our Mission
At HERDIVINEYOGA, our mission is to create an inclusive online space for seekers of joy, growth, peace, prosperity and connection. We believe in coming to this practice as you are - with an intention to BE your best self. We want you to be your authentic self here.

We're on an adventure to discover and love all parts of ourselves with a little help from the most powerful practice ever - YOGA. Our yoga is God inspired, nature inspired. We are optimistic dreamers, unrealistic goal setters, strategic thinkers with a ton of heart. We believe personal growth/transformation leads to collective empowerment. Explore your truth in the comfort of your home with us.